Description
One off (not subscription) purchase for an upgraded school level license to print boards at your school

An Add on to the Bond Blocks School Core Kit (Year 1 to 3 content)
This Add-on upgrades the general class/teacher personal license included with the Core Kit to a School License and allows you to download the Activity Boards as PDFs.
Schools who purchase the whole school license can send printed activity boards home with their students to practise and develop fluency. The website is open to the public so parents can view the instructional video for each activity.
This means EVERY teacher can use Bond Blocks Activities with EVERY student in the school who needs it.
Suitable for:
Intervention
Mental Maths (Years 1 – 3)
Homework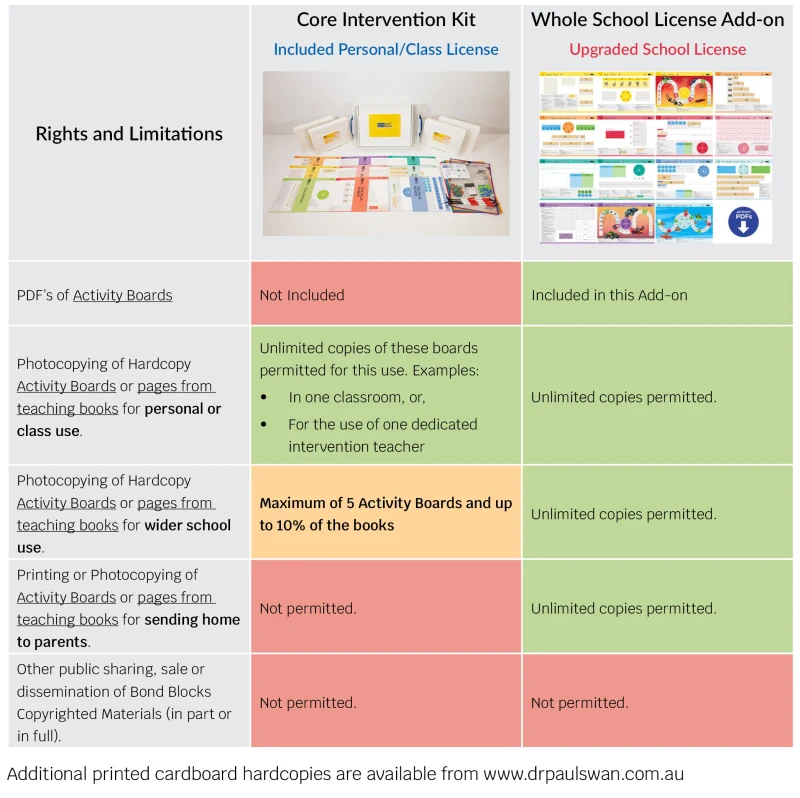 Pair with additional sets of blocks and materials packs. Discounts apply for bulk orders.