This pack includes the most-essential maths manipulatives in one handy little bag. These packs work well as packs for individual students, but they are also good for station setup. Some schools may also wish to provide each student with a pack and utilise the activity pack downloads as home tasks.

Includes:
1x School Friendly Cards pack
1x Round Spinner
2x 6-sided dice
3x 10-sided dice
10x Two-Colour Counters
20x Transparent Counters
Bag
BONUS activity pack download
School buyers may wish to add beadstrings for younger students.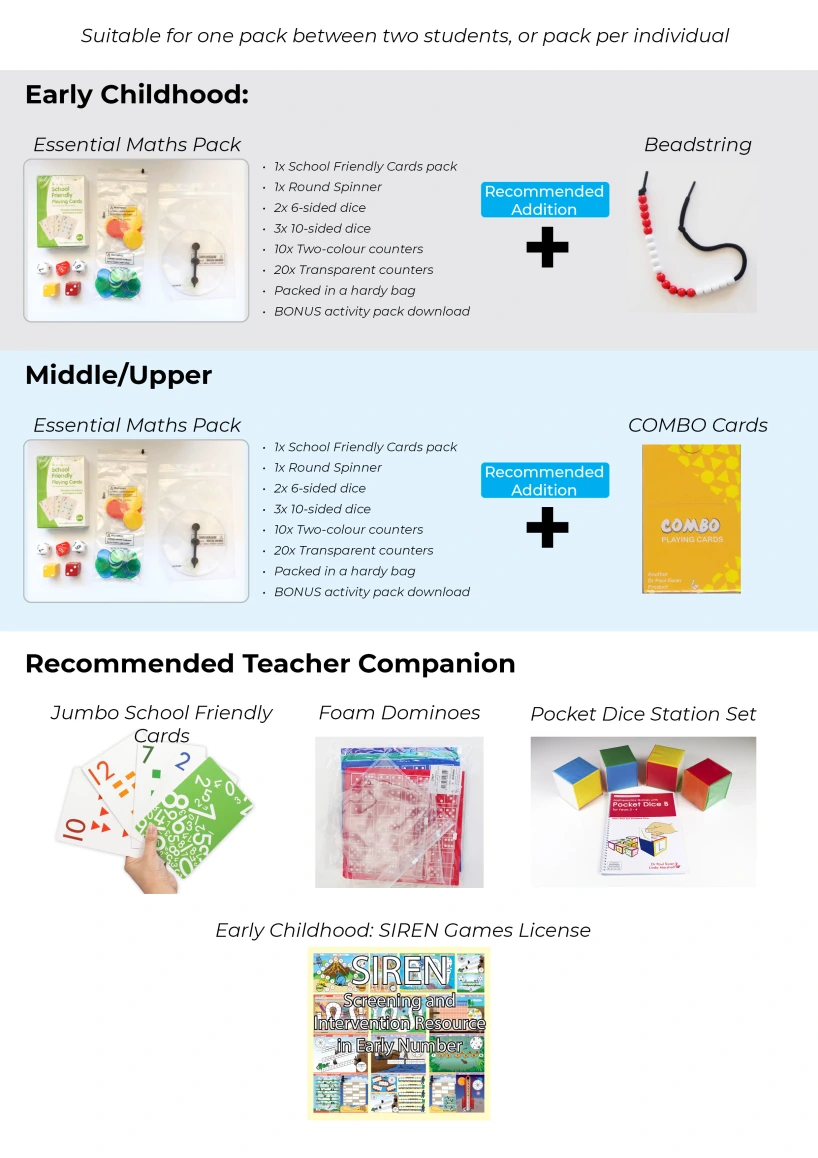 Early Childhood Additions